Our philosophy is about joining forces and taking advantage of synergies with a diverse, vertical corporate business, based on sustainable development which ensures that we have full control over processes and the supply chain and guarantees the quality of our products.
Image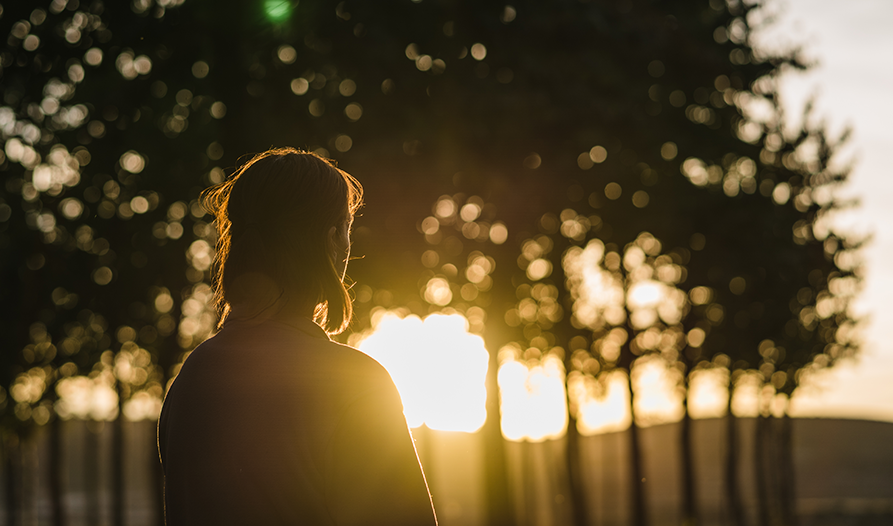 OUR MISSION
To be one of the largest meat production groups in Europe, with a sustainable development-based business model.
OUR VISION
To be a global leader in responsible and planet-friendly environmental management.

Quality in our production processes

Responsibility in our practices

Transparency in everything we do
GRUPO JORGE WORLDWIDE
We are currently one of the biggest exporters of pork in Europe, supplying it to over 100 countries across the world. In recent years, we have built commercial ties with China and Japan, allowing us to obtain further certifications and giving us the prestige of being leaders in those markets.
A family background and a global future
Our origins date back to the 1940s, with a business that sold pig livestock.
Over the years, the business grew and was passed down from generation to generation until slaughtering and cutting were added to livestock production in the 1990s. 
Today, led by the Samper family, we cover all pork production chain processes and we have diversified our business areas with renewable energy activities, rural estates and hardwood tree planting.
1940/60
START OF A BUSINESS ADVENTURE
Tomás Samper Albalá, Fernando Samper Pinilla's father, embarked on his business activity by selling pork products.
1960/80
STRONG GROWTH IN BUSINESS ACTIVITY
Fernando Samper Pinilla grew the business that was started by his father thanks to hard work and a desire to create business wealth.
1984
CREATION OF GRUPO JORGE
Our commercial activity progressed to production from pig farming, with the creation of Jorge, S.L.
1990
EXPANSION OF THE MEAT BUSINESS
Slaughtering and cutting incorporated into the meat business (plant in Zuera, Zaragoza; and plant in Santa Eugènia de Berga, Barcelona).
1999
WIND POWER
The Group's first on-site wind farm. We currently have 172 MW of power in various wind farms in the Ebro Valley.
PROCESSED PRODUCTS
We started selling ham, using external drying rooms to cure it.
2001
PPS CREATED
New plant to process and sell pork products: tripe and offal (plant in Zuera, Zaragoza).
2002
CLEAN REFRIGERATION
We built our first cold store to freeze and preserve meat products at temperatures of -30º (plant in Zuera, Zaragoza).
2004
HARDWOOD PLANTATION
Development of a 170-hectare plantation of walnut and cherry trees (Castejón de Monegros, Huesca).
BY-PRODUCTS
Creation of a processing plant for by-products, to produce fat and meal for pet food (plant in Santa Eugènia de Berga, Barcelona).
2005
SOW CUTTING ROOM
Start of our sow cutting operation (plant in Zuera, Zaragoza).
2007
DRYING ROOM IN ZUERA
State-of-the-art drying room opened, with a capacity for over 700,000 pieces (plant in Zuera, Zaragoza).
2008
SOLAR POWER
The Group's first solar park. There are currently 50 MW of power spread across several parks in Aragón, Navarra and Andalusia.
2010
IBERIAN COLD MEATS
Acquisition of a substantial stake in Mafresa, a company that specialises in Iberian pork products (Fregenal de la Sierra, Badajoz).
2012/2013
NEW SITES
Sales offices opened in France, Japan and China.
2015
CARBON FOOTPRINT
Registered in the National Carbon Footprint Register.
2016
CALCULATE & REDUCE SEAL
Awarded by the Spanish Government; it is given to organisations that calculate, reduce and offset their emissions.
NEW MEAT PLANT
New slaughterhouse and cutting room, with the aim of establishing a new growth platform (meat plant in Mollerussa, Lleida).
2018
WELFARE QUALITY
All of our farms were awarded the Welfare Quality certification, which assesses and monitors animal welfare.
2019
NFIS
We produced our first NFIS (Non-Financial Information Statement) for the year 2018.
FEEDING THE FUTURE
Launch of the "Feeding the future" campaign, a business strategy aimed at helping to protect our natural environment and build a better society.
2020
SUSTAINABILITY COMMITTEE
This body was created to voluntarily measure, control and improve the economic, social and environmental impacts of our activity.
COVID PANDEMIC
Measures adopted to ensure food safety and protect our employees' health. Acquisition and donation of medical equipment.
2021
SUSTAINABILITY REPORT
We drafted our first Sustainability Report for the year 2020, based on the Global Reporting Initiative standards, among others.
ARALOGIC GREEN FLEET AWARD
We obtained the Aralogic Green Fleet certificate.
ZERO WASTE
We obtained the Zero Waste certificate in Jorge Pork Meat (EDAR), Indepor and Fortune Pig, achieving a waste recovery rate above 90%.
EQUALITY PLANS
Approval and implementation of our first equality plans, demonstrating the company's commitment to equal opportunities and diversity.
FUTURE
We approach new projects with enthusiasm, committed to continued and sustainable growth.
Harnessing the synergies between our businesses
We want to operate our business properly, responsibly and with integrity and we try to promote corporate policies that are based on transparency and information flow, which are becoming increasingly important and are more than a simple obligation. We want to promote the development and a responsible attitude among all agents who interact with our daily activities.
Image

BEST PRACTICES AND INTERNAL CODE OF CONDUCT
Charter of best practices and corporate code of ethics for internal staff, customers, suppliers and partners.
Image

SUSTAINABILITY AND ENVIRONMENTAL POLICIES
Grupo Jorge's commitment to sustainable business development.
Image

ANTI-CORRUPTION AND FRAUD POLICY
Specific ethics channel with the Board and governing bodies.
Image

ETHICS, QUALITY, SAFETY AND LEGAL MAILBOX
A place for direct communication and suggestions to help ensure compliance with the Code of Ethics.